Yamaha Violin V5SC ( V5 SC 44 / V5SC44 ) *Pre-Order* V5 Series 4/4 Full Size Violin - Wittner "Ultra" tailpiece (with soft case, bow, rosin)
Price

RM2,850.00

RM3,000.00

Brand
Yamaha
Availability
2
Quantity
Description
Highlight
Type : Stradivarius
Size : 4/4, 3/4, 1/2, 1/4, 1/8, 1/10, 1/16
Top : Spruce
Back : Maple
Side : Maple
Neck : Maple
Finger Board : Ebony
Varnish : Polyurethane Varnish, Plain, Spray
Peg : Ebony
Tailpiece : Wittner "Ultra" (4 Fine Tuners)
Fine Tuner : Wittner "Ultra" (4 Fine Tuners)
Bridge : Yamaha Original
Chin Rest : Ebony
Strings : Prelude
Case : Shaped Hard Case
Bow : Wood bow
Rosin : Yamaha Original
We are happy that you are here, and we hope you will find the musical instrument of your dreams. We have made every effort to provide you with the finest instrument at the lowest possible price. We strive to provide the best possible service that you would expect when searching for your dream piano or instrument.
Cornerstone Music Sdn Bhd is an Authorized Dealer for Yamaha, LINE 6, Epiphone, Gibson and Fender. We have a large selection of Grand Piano, Upright Piano, Digital Piano, Keyboard, Classical Guitars, Acoustic Guitars, Electric Guitars, Bass Guitars, Acoustic Drums, Digital Drums and many more.
Kindly contact our products specialist
Address: S23 and S23A, Second Floor, Jalan ss 22/23,Damansara Jaya , 47400 Petaling Jaya , Selangor
Tel : 1.7.0.0.8.1.5.5.7.7
H/P / Whats apps:
0.1.2.2.2.2.1.9.8.2 D.A.N.I.E.L
0.1.2.5.1.6.3.0.3.4 M.A.L.C.O.L.M
0.1.6.8.4.0.2.7.7.6 A.S.H.L.E.Y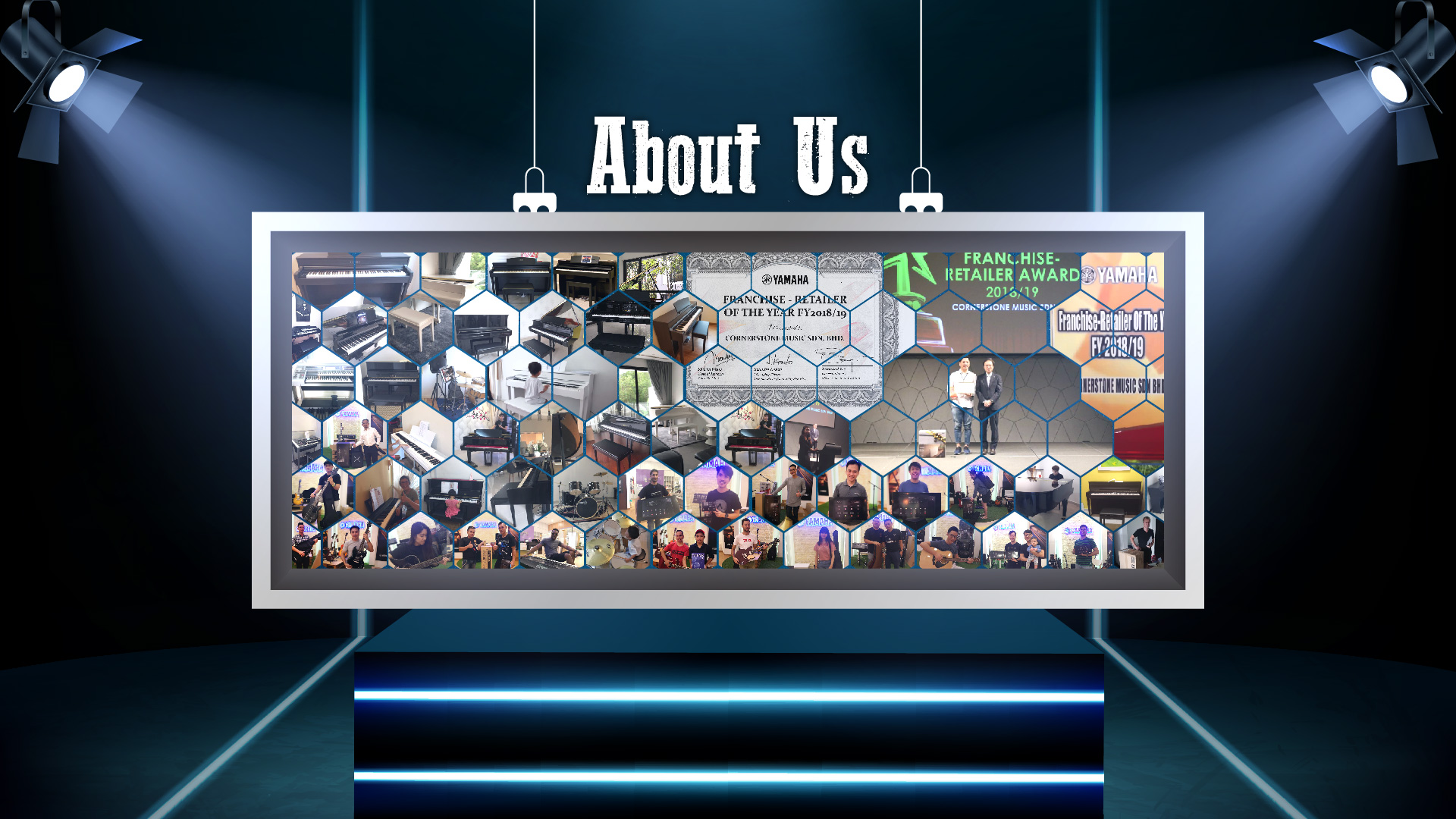 We have a very good review across Malaysia

Yamaha Violin V5 Series V5SC44 Full Size (Wittner "Ultra" Tailpiece)
Comes with soft case , bow , rosin
Type : Stradivarius
Size : 4/4, 3/4, 1/2, 1/4, 1/8, 1/10, 1/16
Top : Spruce
Back : Maple
Side : Maple
Neck : Maple
Finger Board : Ebony
Varnish : Polyurethane Varnish, Plain, Spray
Peg : Ebony
Tailpiece : Wittner "Ultra" (4 Fine Tuners)
Fine Tuner : Wittner "Ultra" (4 Fine Tuners)
Bridge : Yamaha Original
Chin Rest : Ebony
Strings : Prelude
Case : Shaped Hard Case
Bow : Wood bow
Rosin : Yamaha Original
A Perfect Start
Perfect for the beginning violinist, the V5SC/V5SA features a spruce top and maple back and neck made from high quality materials. Each instrument is handcrafted utilizing the same traditional methods as used on high-end violins. Designed, sized, and priced for young students, they are quality instruments that will get any student off to a great start.
The V5SC offers a Wittner "Ultra" tailpiece with 4 fine tuners. It comes with a case, bow, and rosin and is available in 1/16, 1/10, 1/8, 1/4, 1/2, 3/4, and 4/4 sizes.
Features
Carefully Crafted By Hand
Our scale-size violins are crafted and finished by hand to provide young musicians with a quality without compromise instrument to start out on. These violins use original designs that deliver excellent cost performance and outstanding reliability, which along with their superior quality offers parents peace of mind.
Oil Finish Delivers Superior Sound Quality
Because the finish has a great effect on the instrument's tone, we took the extra time and effort, testing various formulas and checking the results with acoustic measurements to develop an original oil finish that brings out the best tone. Applied by hand to maximize its affect, the finish enhances the instrument's response and articulation while adding a beautiful glossy appearance.
Sets Include Lightweight Soft Case, Bow, and Rosin

Sets include everything the beginner needs. Cases are made of lightweight materials and include a strap to make carrying easy.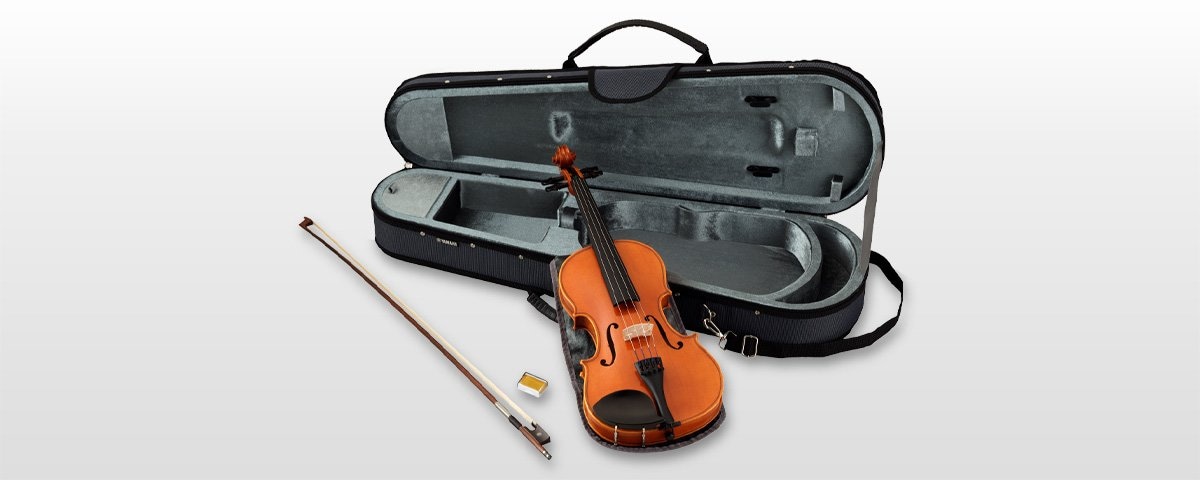 What's in the box
Violin Bow
Violin Case
Rosin
V5SC Full Size Violin
Atria Shopping Gallery
S23 & S23A Second Floor Jalan SS 22/23,Damansara Jaya 47400 Petaling Jaya.Selangor.Malaysia
WhatsApp 012-2221982 Daniel | WhatsApp 012-5163034 Malcolm | WhatsApp 016-8402776 Ashley | Office-phone 1700 81 5577