Price

RM375.00

RM430.00

Brand
Yamaha
Availability
27
Quantity

This product has a maximum quantity of 10
Description
Highlight
Plays quietly with very natural feel
Large surface gives you plenty of space for a double bass pedal
Output level adjustment increases/decreases the pad's response sensitivity
External pad connection for increased playability
Compatible with most electronic percussion controllers
We are happy that you are here, and we hope you will find the musical instrument of your dreams. We have made every effort to provide you with the finest instrument at the lowest possible price. We strive to provide the best possible service that you would expect when searching for your dream piano or instrument.
Cornerstone Music Sdn Bhd is an Authorized Dealer for Yamaha, LINE 6, Epiphone, Gibson and Fender. We have a large selection of Grand Piano, Upright Piano, Digital Piano, Keyboard, Classical Guitars, Acoustic Guitars, Electric Guitars, Bass Guitars, Acoustic Drums, Digital Drums and many more.
Kindly contact our products specialist
Address: S23 and S23A, Second Floor, Jalan ss 22/23,Damansara Jay , 47400 Petaling Jaya , Selangor
Tel : 1.7.0.0.8.1.5.5.7.7
H/P / Whats apps:
0.1.2.2.2.2.1.9.8.2 D.A.N.I.E.L
0.1.2.5.1.6.3.0.3.4 M.A.L.C.O.L.M
0.1.6.8.4.0.2.7.7.6 A.S.H.L.E.Y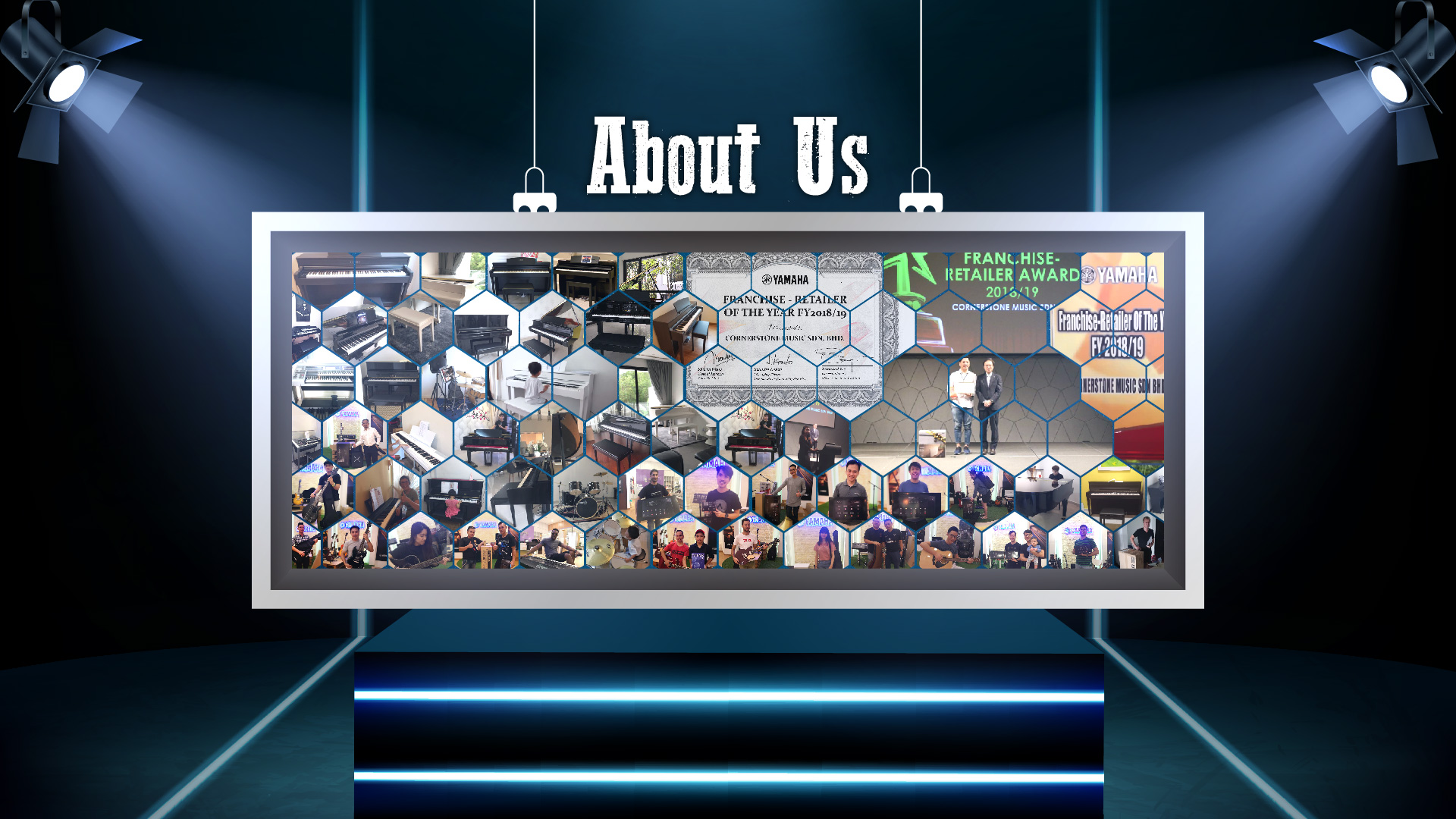 We have a very good review across Malaysia

Yamaha KP-65 Digital Kick Tower Pad (KP65)
Yamaha's KP65 kick tower pad gives you the natural playability and greater musical expression you want from your electronic drum kit. The KP65 houses advanced capabilities you just don't find on the average electronic kick drum pad. Using the input connection on the back of the pedal, you can connect an external pad to add versatility to your sound. There's also a knob that adjusts the pedal's output level to increase/decrease the pad's response sensitivity. With this knob, you can tailor the KP65 to your playing style, tweak the pad's dynamic range, or better match it to the type of trigger module that you're using. And Yamaha made the playing surface of the KP65 kick tower pad large enough to suit a double bass pedal setup adding even more flexibility to your kit.
FEATURES
Plays quietly with very natural feel
Large surface gives you plenty of space for a double bass pedal
Output level adjustment increases/decreases the pad's response sensitivity
External pad connection for increased playability
Compatible with most electronic percussion controllers
SPECIFICATIONS
Type:Pad
Drum Type:Kick
Size:6.5"
Analog Inputs:1 x 1/4" TRS
Analog Outputs:1 x 1/4" TRS
Manufacturer Part Number:KP65
What's in the box
KP65 Kick Tower
Atria Shopping Gallery
S23 & S23A Second Floor Jalan SS 22/23,Damansara Jaya 47400 Petaling Jaya.Selangor.Malaysia
WhatsApp 012-2221982 Daniel | WhatsApp 012-5163034 Malcolm | WhatsApp 016-8402776 Ashley | Office-phone 1700 81 5577