Yamaha Nylon String Silent Guitar SLG 200 NW ( SLG200NW / SLG200 NW / SLG200NWN ) - N / Natural
Price

RM4,580.00

RM5,090.00

Brand
Yamaha
Availability
1
Quantity

This product has a maximum quantity of 10
Description
Highlight
Yamaha SRT Powered pickup system for great performance sound
Super-compact, with detachable frame for easy travel
2 1/16" (52mm) nut width
Ebony fingerboard
Headphone jack for ultra-quiet practicing
Onboard tuner
Durable gig bag included
We are happy that you are here, and we hope you will find the musical instrument of your dreams. We have made every effort to provide you with the finest instrument at the lowest possible price. We strive to provide the best possible service that you would expect when searching for your dream piano or instrument.
Cornerstone Music Sdn Bhd is an Authorized Dealer for Yamaha, LINE 6, Epiphone, Gibson and Fender. We have a large selection of Grand Piano, Upright Piano, Digital Piano, Keyboard, Classical Guitars, Acoustic Guitars, Electric Guitars, Bass Guitars, Acoustic Drums, Digital Drums and many more.
Kindly contact our products specialist
Address: S23 and S23A, Second Floor, Jalan ss 22/23,Damansara Jaya , 47400 Petaling Jaya , Selangor
Tel : 1.7.0.0.8.1.5.5.7.7
H/P / Whats apps:
0.1.2.2.2.2.1.9.8.2 D.A.N.I.E.L
0.1.2.5.1.6.3.0.3.4 M.A.L.C.O.L.M
0.1.6.8.4.0.2.7.7.6 A.S.H.L.E.Y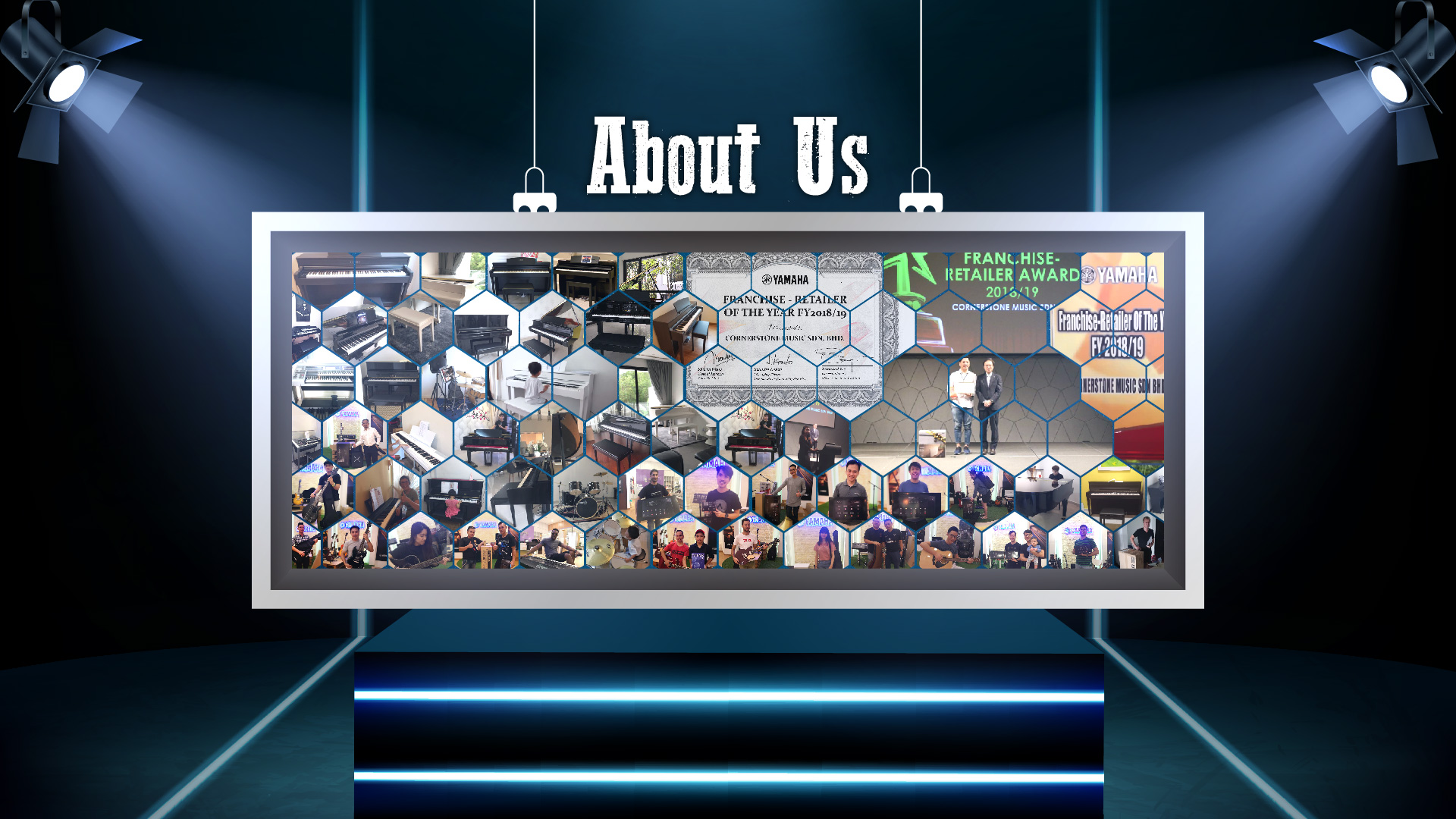 We have a very good review across Malaysia

Whenever, wherever
The compact and lightweight Silent Guitar is the perfect instrument for practice, travel, and live performance. Although ultra-quiet acoustically, the Studio Response Technology (SRT) Powered preamp system delivers natural-sounding acoustic tone through headphones or the line output. Onboard studio-quality effects enhance your playing experience, a line input lets you jam along to backing tracks, and the detachable wooden frame facilitates easy transport. Play whenever and wherever inspiration strikes!
SLG200NW
The nylon-string Silent Guitar SLG200NW features a traditional classical guitar neck and nut width, an ebony fingerboard, and elegant gold tuner baseplates.
Yamaha SRT Powered pickup system for great performance sound
Super-compact, with detachable frame for easy travel
2 1/16" (52mm) nut width
Ebony fingerboard
Headphone jack for ultra-quiet practicing
Onboard tuner
Durable gig bag included
Sound by SRT Powered
SRT Powered is a new system designed to recreate the body resonance of an acoustic guitar in a bodiless guitar. Yamaha developed SRT Powered, collaborating with recording artists to create a system tailored to the unique properties of the new SLG body and modelled after the tones of a high-end Yamaha acoustic guitar captured using a carefully selected microphone in a professional recording studio environment. By actually reproducing the sound of an acoustic guitar—right down to its natural sustain and decay—Yamaha lets guitarists experience the genuine body resonance, body tone and ambience of an acoustic guitar.
SRT Powered sound can even be mixed with the sound from the instrument's piezo pickups, allowing guitarists to be even more flexible in their creative endeavors.
Because the SLG can virtually reproduce the sound of a guitar recorded with a microphone, players are free from complicated procedures involved in mic-ing up a guitar when recording at home or in other settings.
Playability
The slim body of the SLG gives these instruments superb playability, and allows players to switch to playing an electric guitar without any discomfort should the need arise.
Design
With the SLG, Yamaha set out to bring a modern feel to the classic contours of a conventional guitar. The distinctive design that emerged is the result of a collaborative effort between the project team and the Yamaha Design Laboratory, and combines traditional guitar lines with an innovative new form unlike that of any guitar before it.
Portability
The detachable top section of SLG's frame means that practicality and portability are way beyond that of a conventional guitar.
The luxury gigbag provided can be carried with ease and fits into an aircraft overhead compartment with room to spare.
Quietness
The bodiless design of the SLG offers a natural, quiet sound that allows guitarists to play without disturbing others, whether practicing late at night or playing in the living room when the family is home. The SLG200S is eighty percent quieter than a conventional acoustic guitar.
Functionality
Connect to an external music player to enjoy music playback, enhance your playing with a range of authentic effects, or plug in headphones to enjoy playing in privacy—the SLG offers a variety of functions that make playing even more enjoyable. What's more, SLG come with a built-in precision chromatic tuner, compatibility with both battery- and AC power, and a range of other user-friendly features.
Durability, Stability
Yamaha's SLG features excellent durability owing to its solid body structure, so users do not have to worry about damaging the instrument when playing live or traveling.
Both the steel string and nylon string models are fitted with a duel action truss rod, allowing both convex and concave bow to be adjusted.
What's in the box
Yamaha Silent Guitar SLG200NW - Natural
Atria Shopping Gallery
S23 & S23A Second Floor Jalan SS 22/23,Damansara Jaya 47400 Petaling Jaya.Selangor.Malaysia
WhatsApp 012-2221982 Daniel | WhatsApp 012-5163034 Malcolm | WhatsApp 016-8402776 Ashley | Office-phone 1700 81 5577